Hern Family Home
Harrisonville, Illinois
Submitted by Mary L. (Hern) Limpert
Click photos to see larger view.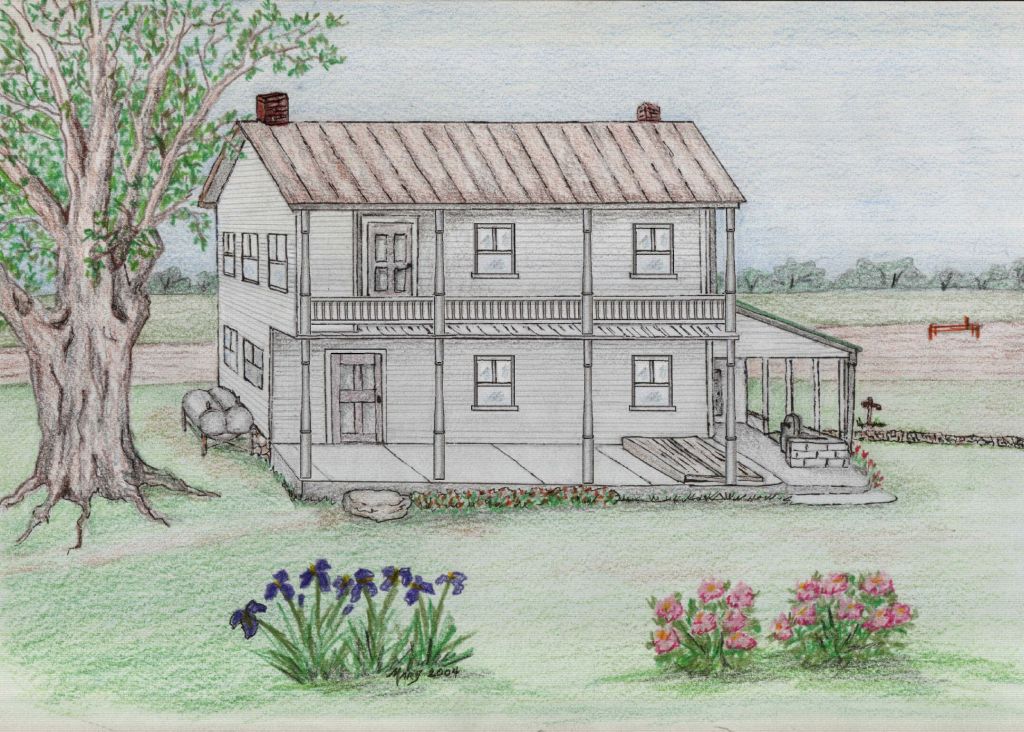 This is a drawing from memory by Mary L. (Hern) Limpert of her childhood home, the old 2-story farmhouse located along the levee just outside of Harrisonville (from approx. 1950 through 1962). This was a historical Harrisonville Landing site and they were taken with the 1993 flood.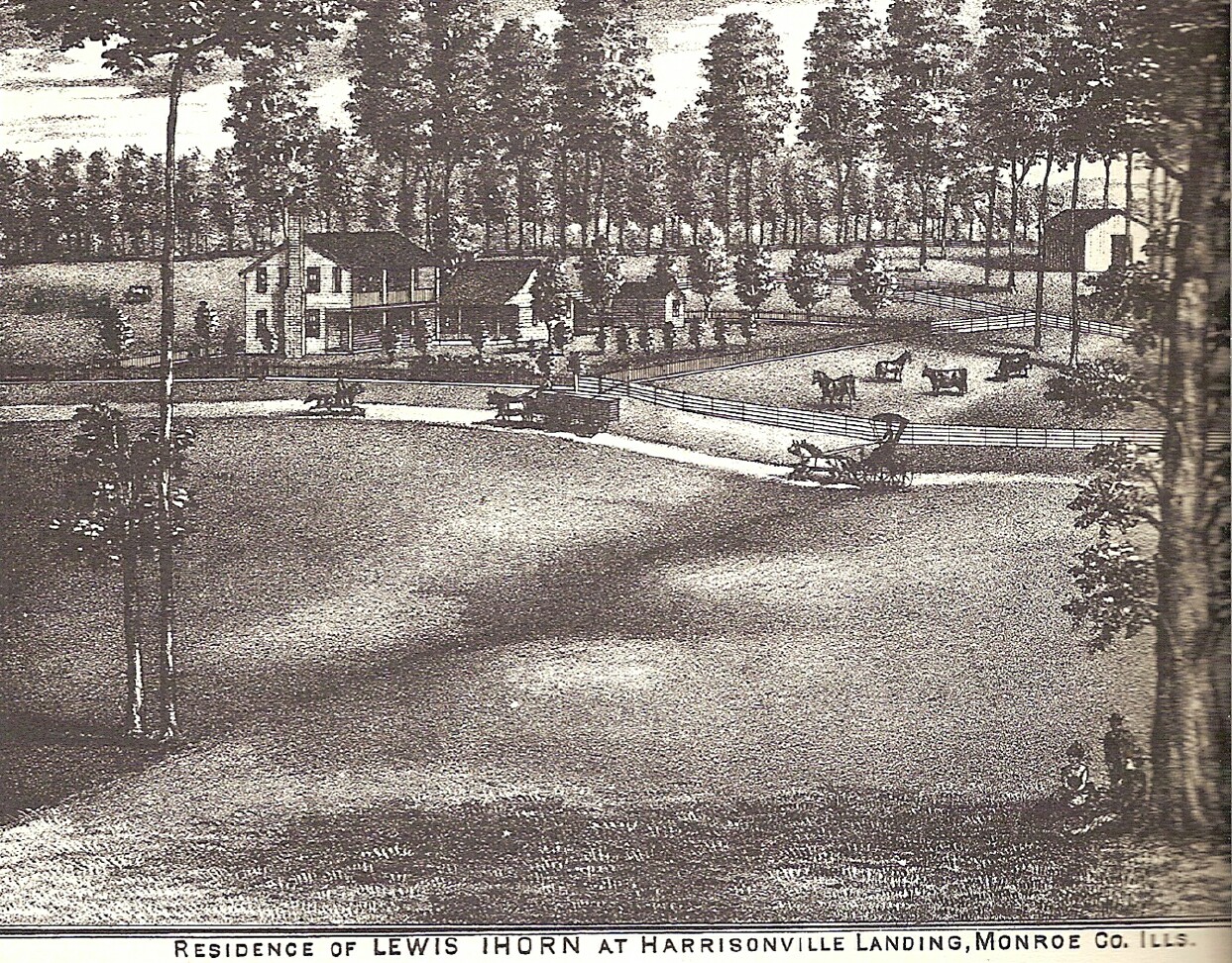 This photo was sent also by Mary, it is a sketch that is in the 1966 book, "Arrowheads to Aerojets" history of Monroe County, IL. The "dip" you see going across the foreground in the sketch was still there when I lived there. It would fill with water after heavy rains (a great place for kids to play). The barn isn't in the sketch, but the building just behind the house (not in my drawing) is the old smokehouse. It still smelled like smoke when we lived there. I don't know what the smaller building behind the smokehouse was, but I do remember there being a stone foundation that was covered over by a few feet of dirt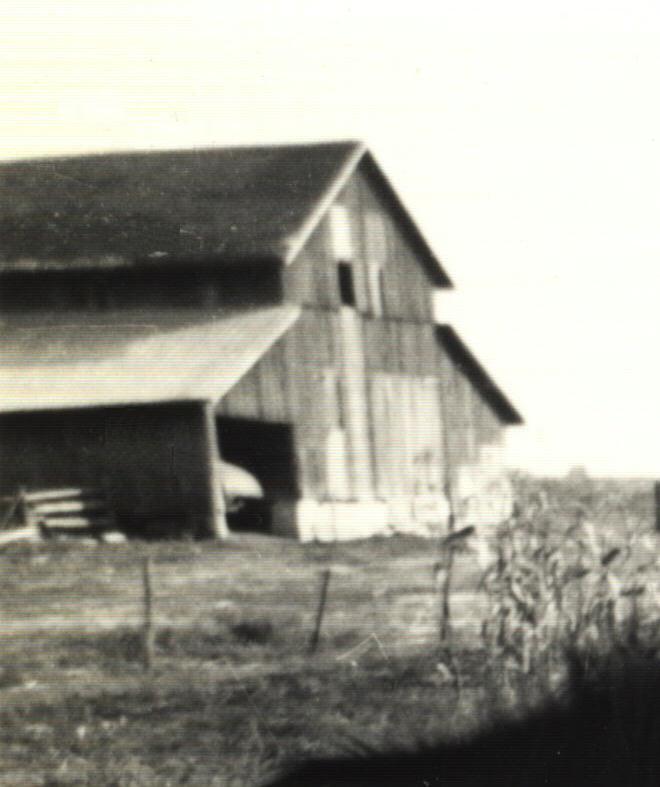 Here is a couple of pictures of our barn, which was the sort of "warehouse" where goods were taken to be loaded and/or unloaded from the boats arriving at Harrisonville Landing.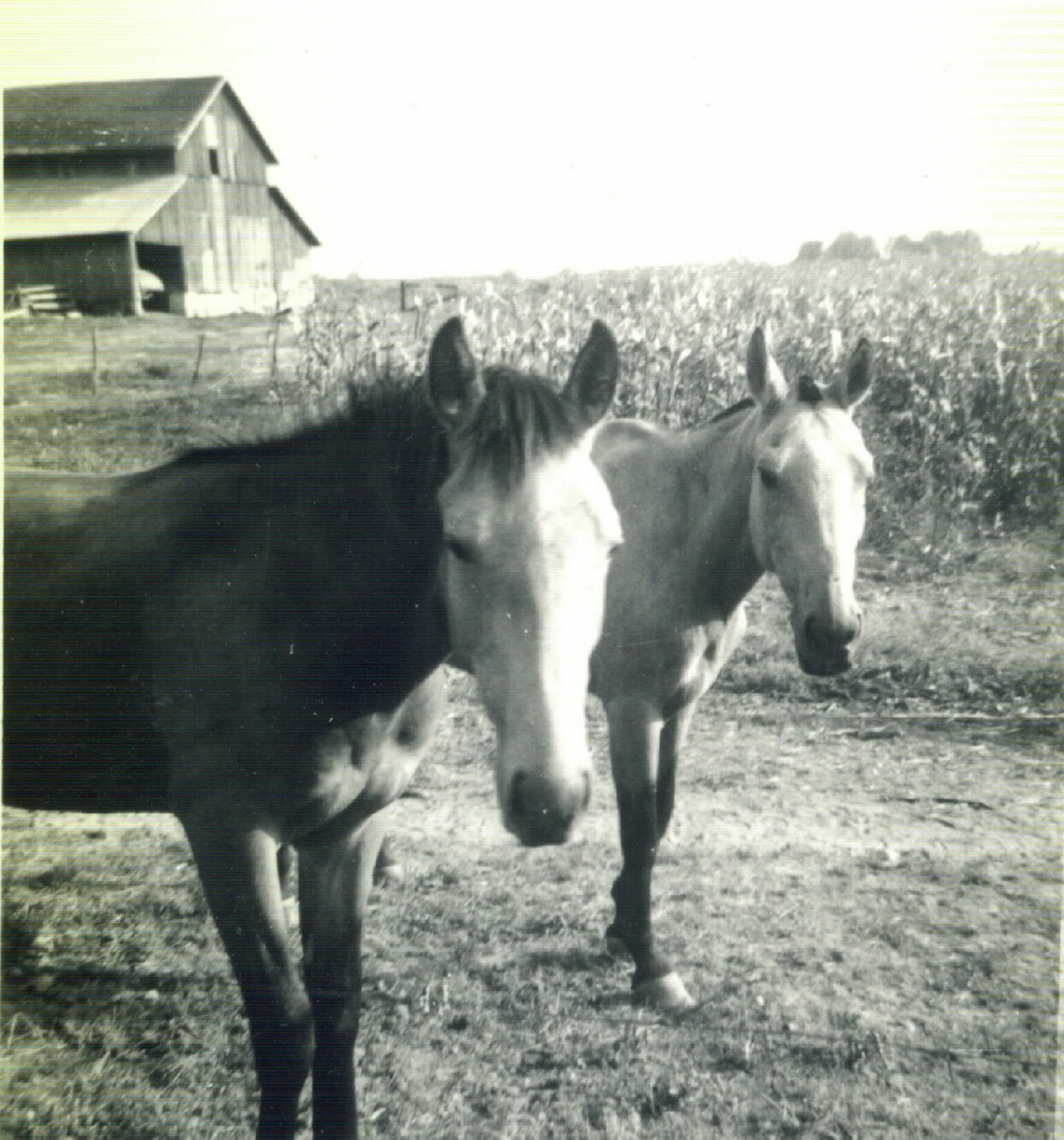 Another view of the barn.