New Hanover
Dry Plates
Mystery Photos
Submitted by Ericha A. Sondag
Can you help with identifying these photos and people?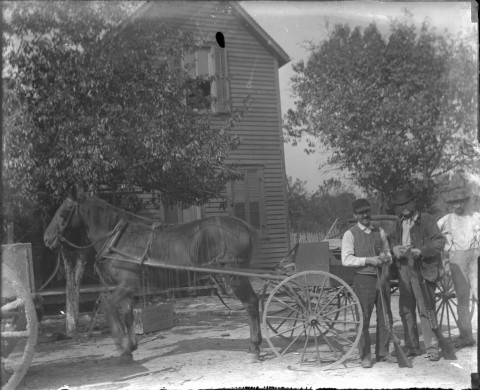 Unidentified Men and Location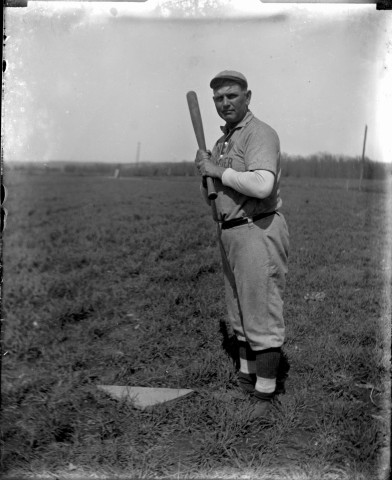 Unidentified Man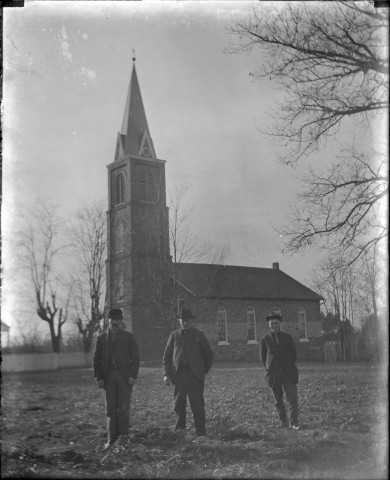 Unidentified Men Which Church?
Note by Ericha Sondag: The 3 men infront of the Zoar church picture, one of the men is "Ben Paulus".
Note added by Lester Schrader: This is the Zoar Church at New Hanover. The best estimate of the year is that the steeple was completed in 1894 so it was after that year. At the left edge is a hint of a porch for the parsonage. It burnt down in 1934 so the picture was before that date. Date taken between 1894 and 1934.Do not know the individuals.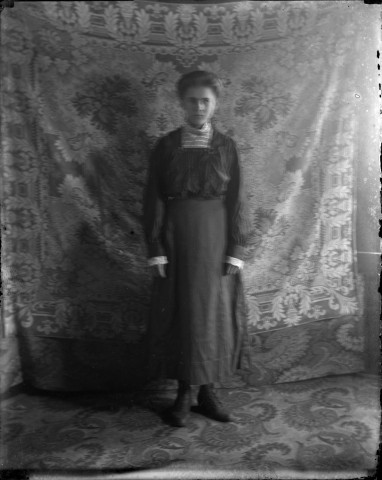 Unidentified Woman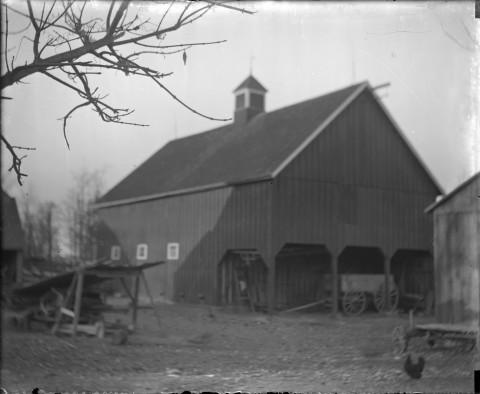 Unidentified Barn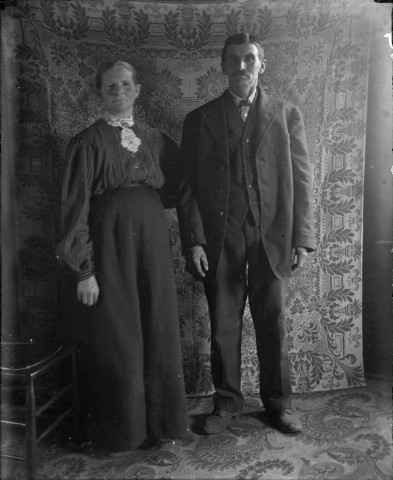 Unidentified Man and Woman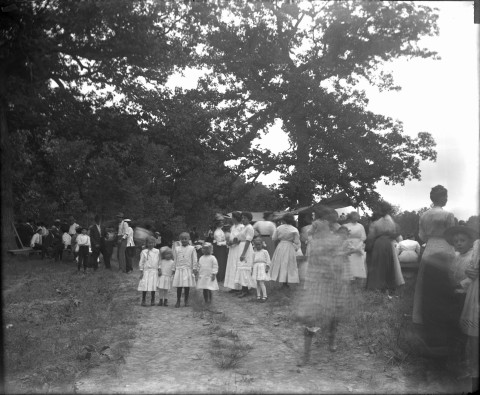 Group of People