Monroe County Schools
Unknown Group Picture
Click to enlarge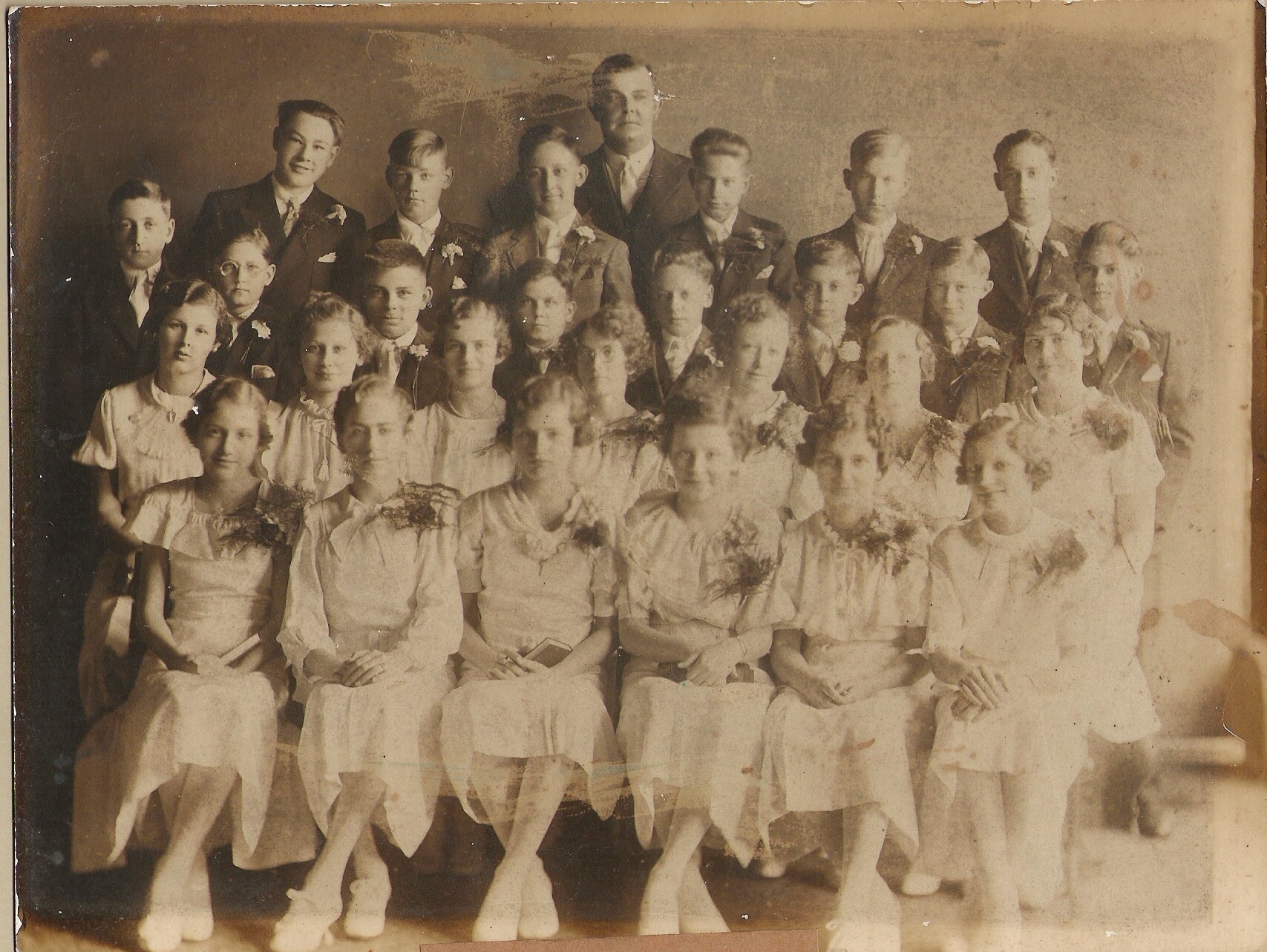 Does anyone know which school this was, or can you name any of the students.
Note by Rich Noelken:
I would say this is a Confirmation Picture from one of the churches. (Circa 1940?). Note that they are all the same age and boys have suits and ties and boutonnières while the girls have formal type dresses, white shoes and stockings and corsages. Also they appear to be holding a small Bible or prayer book.
If you can identify contact Sharon