Columbia High School
Class of 1926
Has a 45 year reunion.
All 6 members of the graduating class attended.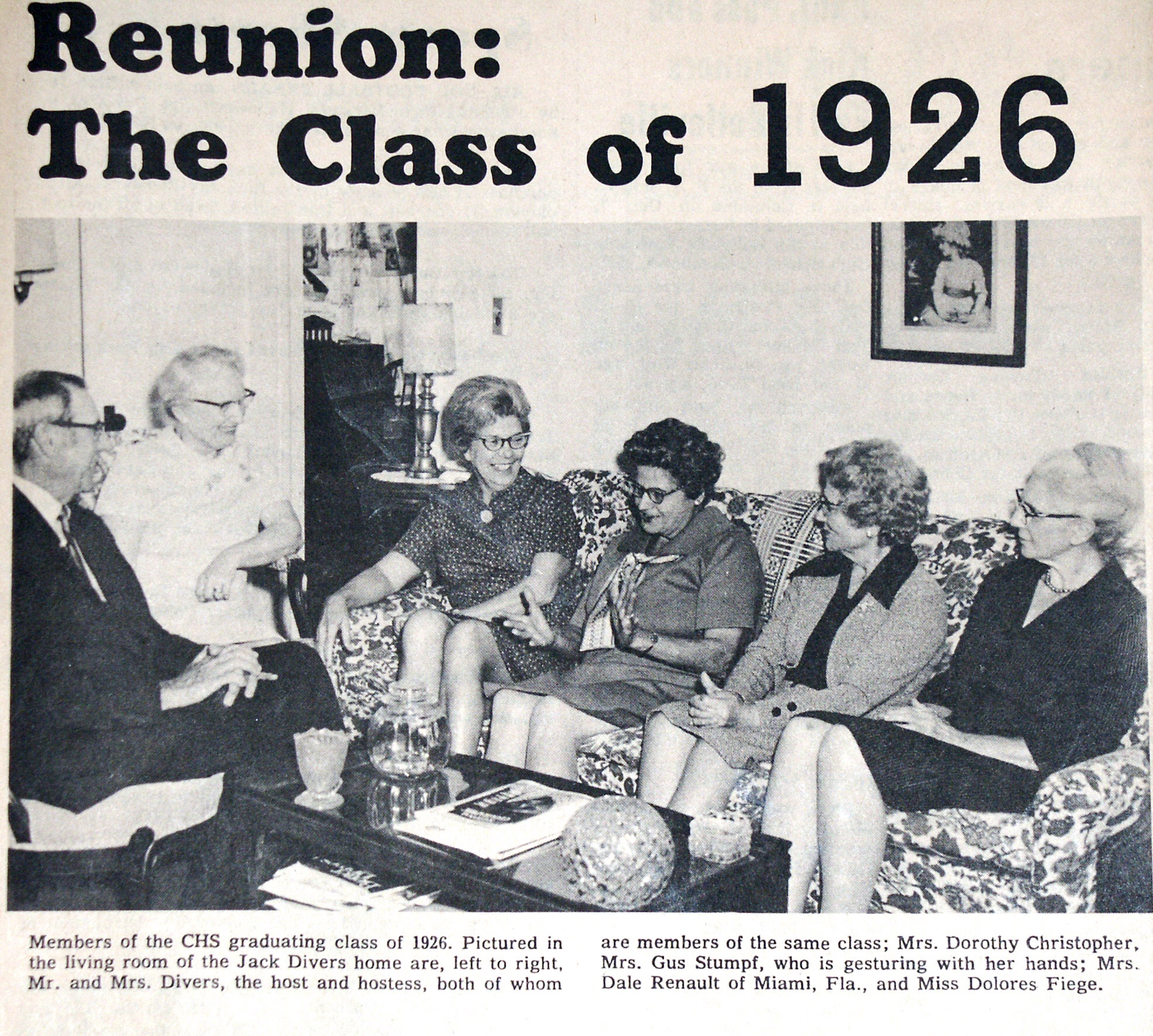 From left to right the class members are Mr. and Mrs. (Clara Lieser) Jack Divers,
Mrs. Dorothy (Durrer) Christopher, Mrs. Gus (Cecelia Reiter) Stumpf,
Mrs. Dale (Ardell Wecker) Renault and Miss Dolores Fiege.
To read the news article about this reunion click here.
Picture and article submitted by Mrs. Renaults granddaughter Christina Renault.