Monroe County Schools
Columbia High School 1924
For larger view click picture.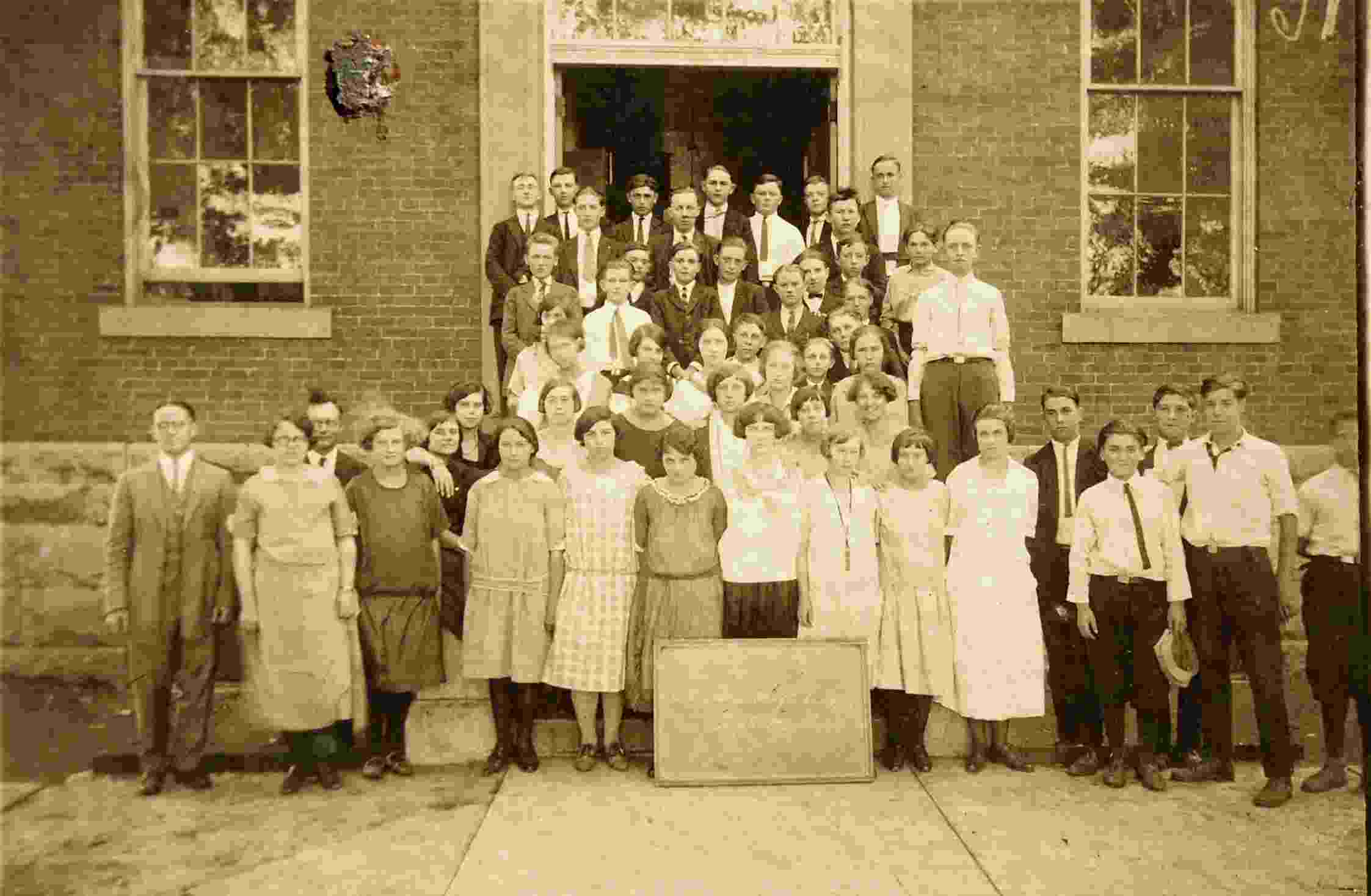 According to the writing on the back of the photo, it was taken September 12, 1924
in front of Columbia High School. My grandmother, Ardell (Wecker) Renault is in the
front row, 6th from the left.
Submitted by Ardell (Wecker) Renault's granddaughter Christina Renault.
If anyone can name the remaining students please email me.