Monroe County Schools
Sandbank School
Group Picture
Click on Photo for larger view.
Submitted by Kathy Wiechert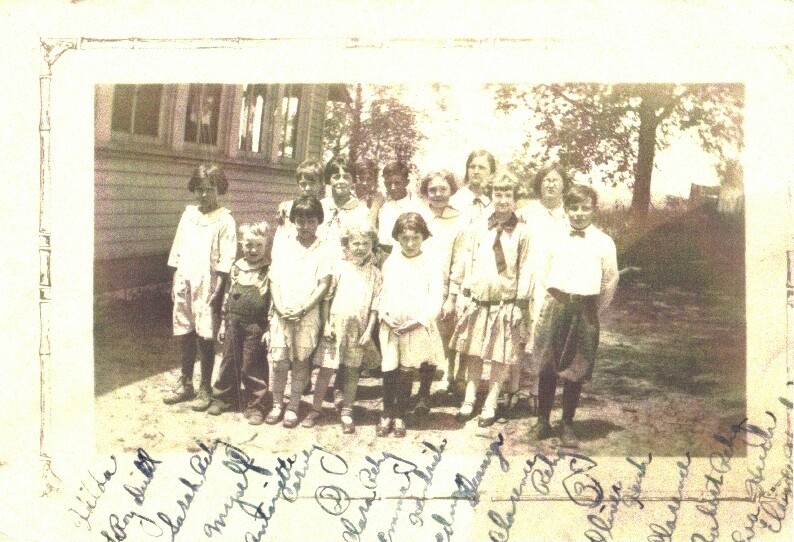 Edna "Glaenzer" Schmidt was able to tell us that this was the Sandbank School.
Front row (left to right)
HILDA BRELLINGER, LEROY DIEHL, SARAH REHG, FLORENCE BRELLINGER (the little blonde), ANTOINETTE CORVEY.
2nd row - (left to right)
CLARA REHG, EMMA (not sure of this name HINDRICH, EDNA GLAENZER, CLARENCE REHG.
Back row (left to right)
OLIVER HUCH, CLARENCE BRELLINGER, ROBERT REHG, EVA HUCH, ELAINE TROST.
Submitted by a Niece of Florence "Brellinger" Martin.