Monroe County Schools
1892 Goeddeltown School Class Photo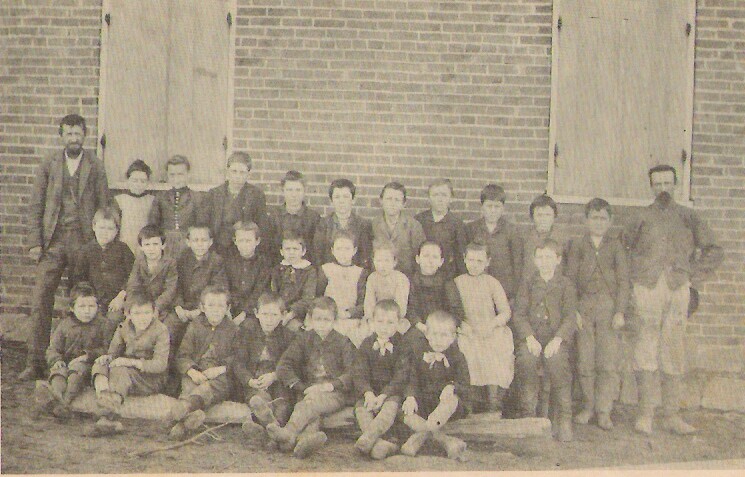 Left to Right back row: Teacher, Conrad Hergenroeder, Bina Matzenbacher Sensel, Caroline Matzenbacher Bestman, Adam Matzenbacher, Guss C. Goeddel, Conrad Goeddel, Dan Hergenroeder, William Ganley, Julius Stenzel, Adam Sensel, Charles Mehrmann, Director Daniel Goeddel.
Left to Right middle row: Peter Hoffmann, Jacob Goeddel, George A. Goeddel, George Stenzel, Louis MAtzenbacher, Catherine Matzenbacher Henrichs, Bina Sensel Eichelmann, Emma Goeddel Benz, Anna Sensel, Keckritz, Charles Rippelmeyer.
Left to Right, Front Row: Albert A. Goeddel, Louis Goeddel, George Goeddel, Julius Boehm, Daniel Mehrmann, Emil J. Goeddel, Edward Goeddel.