SCHOOL CLUBS
HI-Y
The purpose of the club is: " To create, maintain, and extend in the school and community high standards of Christian Character."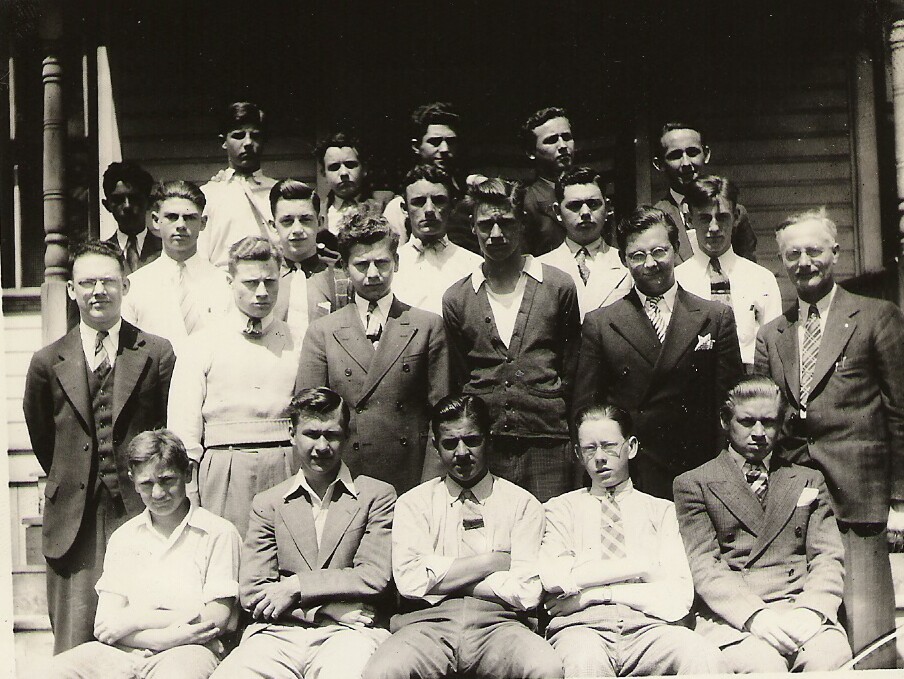 Seated: Albert Jahr, Robert Haltenhof, Robert Buehler, Herbert Schueler, Harold Ritter.
Second Row: Mr. Long, Robert Habermehl, Warren Brucker, Earl Thiele, Arthur Weilbacher, Mr. Struckmeyer.
Third Row: Howard Gasser, Wallace Roever, Udell Koblitz, Maurice Schneider, William Stock.
Fourth Row: Marvin Jehling, Vernon Haberl, Robert Schneider, Vernal Schaffer, Alois Riebeling, and George Vogt.
DRAMATICS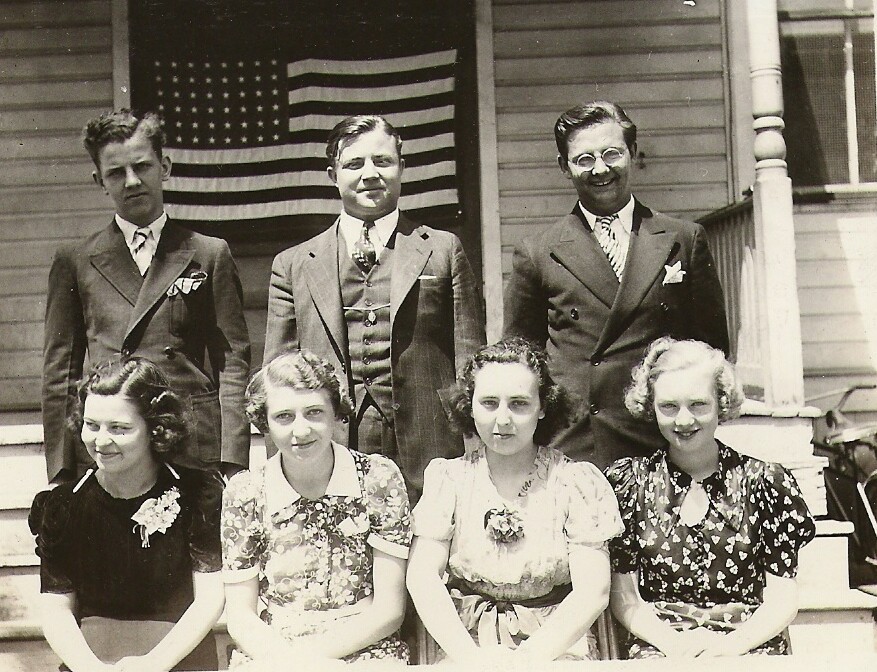 Seated: Marie Schmidt, Edna Schneider, Thelma Krommel, Ardelle Ritzel.
Standing: Robert Wilde, Mr. Grossman, Arthur Weilbacher.
GERMAN CLUB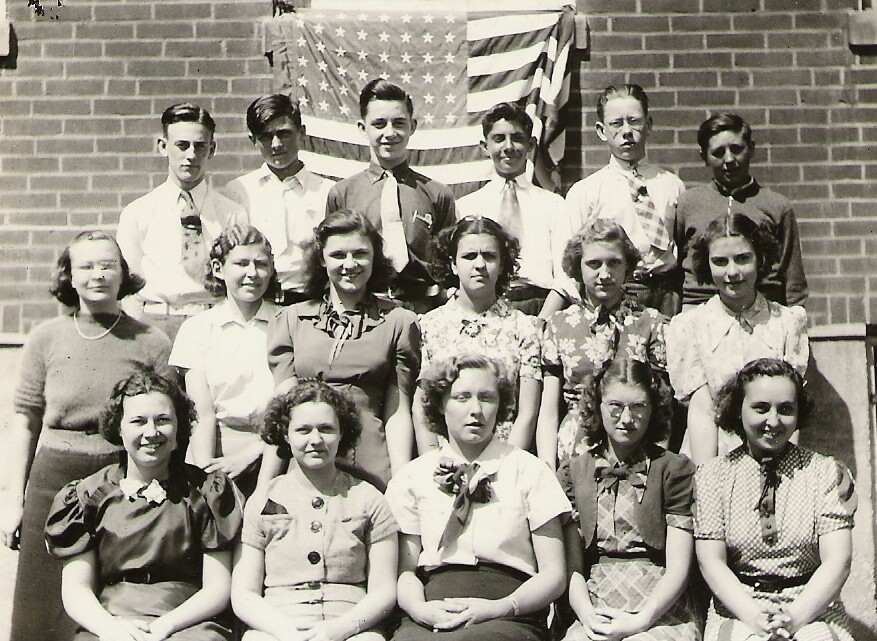 Seated: Myrtle Dotzauer, Mary Ann Juengling, Mildred Vogt, Edith Volkert, Thelma Kremmel.
Second Row: Miss Brackman, Pearl Schmidt, Mildred Raeber, Virginia Weltig, Dorothy Wilde, Leola Ludwig.
Third Row: William Stock, Norman Winkel, Wallace Roever, Marvin Jehling, Herbert Schueler, Lawrence Janson.
SCIENCE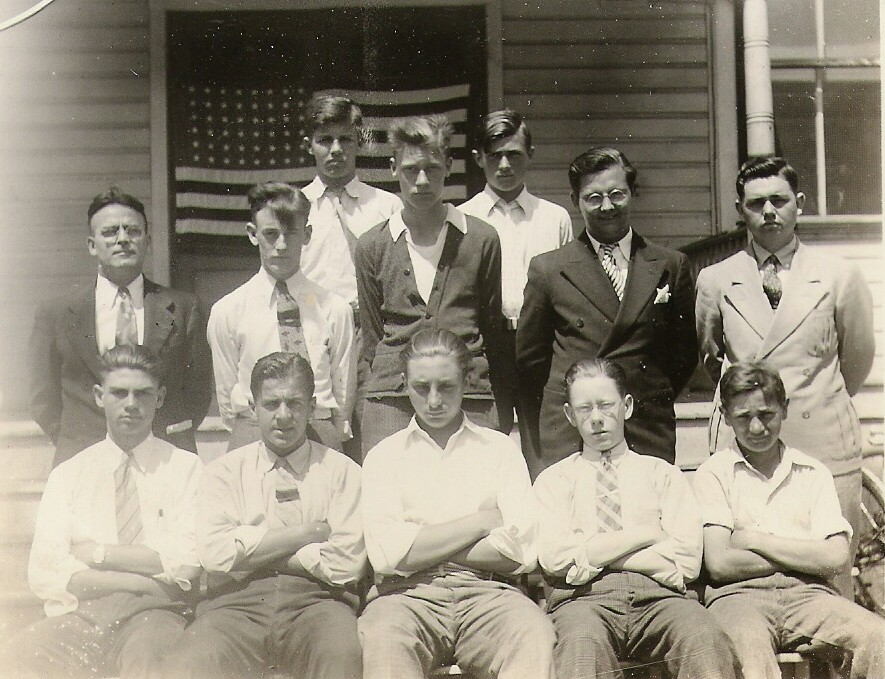 Seated: Howard Gasser, Robert Buehler, Harvey Buettner, Herbert Schueler, Albert Jahr.
Second Row: Mr. Dickson, William Stock, Earl Thiele, Arthur Weilbacher, Maurice Schneider.
Third Row: Vernon Haberl and Norman Winkel.