MUSIC
GIRLS GLEE CLUB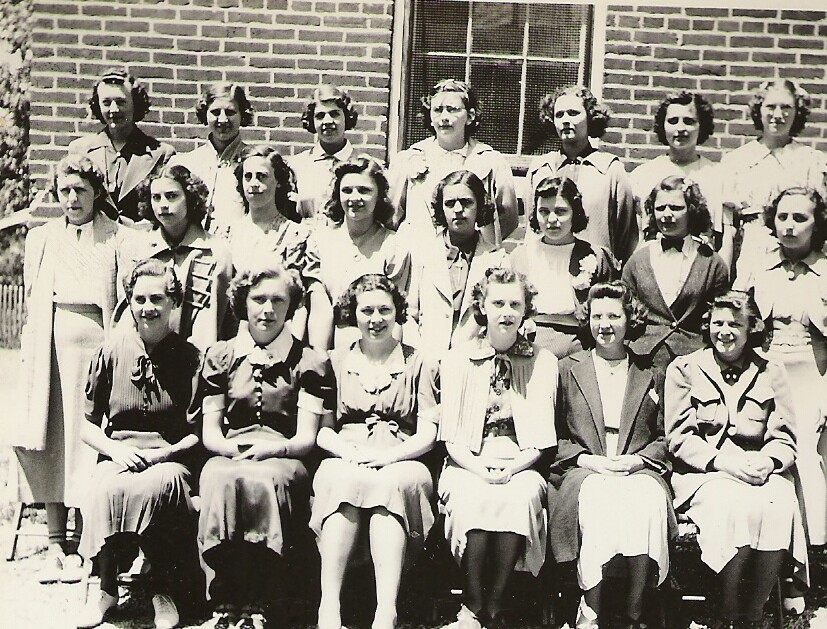 Seated: Marguerite Ludwig, Mildred Vogt, Myrtle Dotzauer, Marvella Durrer, Dorothy Buehler, Marcella Klaus.
Second Row: Loretta Chattillion, Leola Ludwig, Mabel Ludwig, Mildred Raebor, Virginia Woltig, Marie Schmidt, Darline Probstmeyer, Thelma Kremmel.
Third Row: Dorothy Tigges, Ruth Ferkel, Florine Landgraf, Mary Ann Juengling, Vera Jahr, and Edith Volkert.( they apparently left one name off the third row.)
ORCHESTRA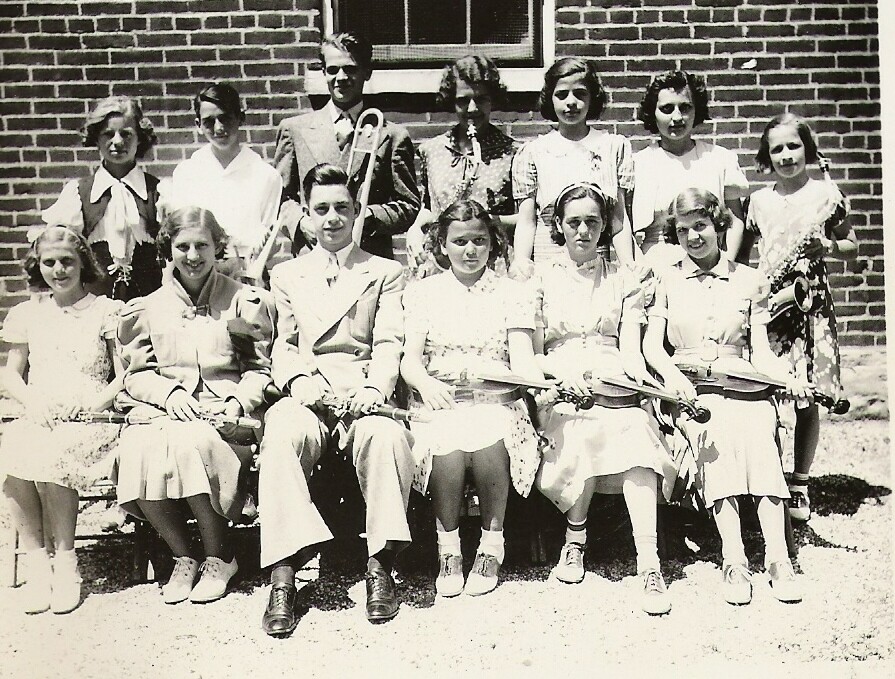 Seated: Ruth Struckmeyer, Viola Hoffmann, Wallace Roever, Adele Daab, Carroll Volkert, Ruth Ferkel.
Standing: Lethabelle Glaenzer, Joyce Volkert, John Landgraf, Ruth Kuergilois, Ellyn Weinel, Vera Jahr, Joan Maeys.
BOYS CHORUS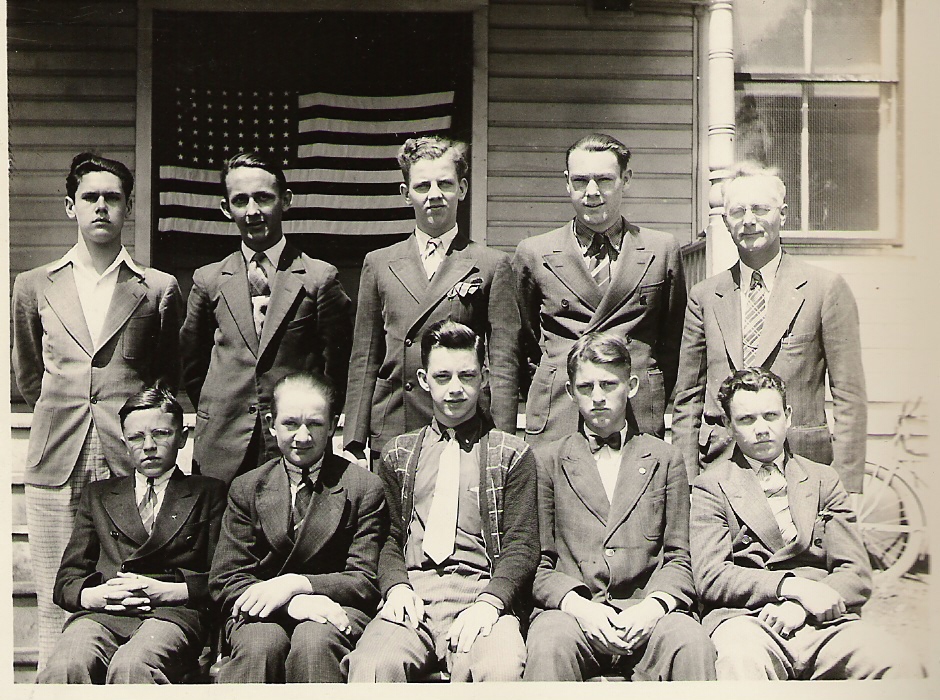 Seated: Russell Haberlah, LeRoy Diehl, Wallace Roever, Robert Volkert, Robert Schneider.
Standing: Harry Mosimann, George Vogt, Robert Wilde, Gene Henckler, and Mr. C. H. Struckmeyer.