ATHLETICS
BASEBALL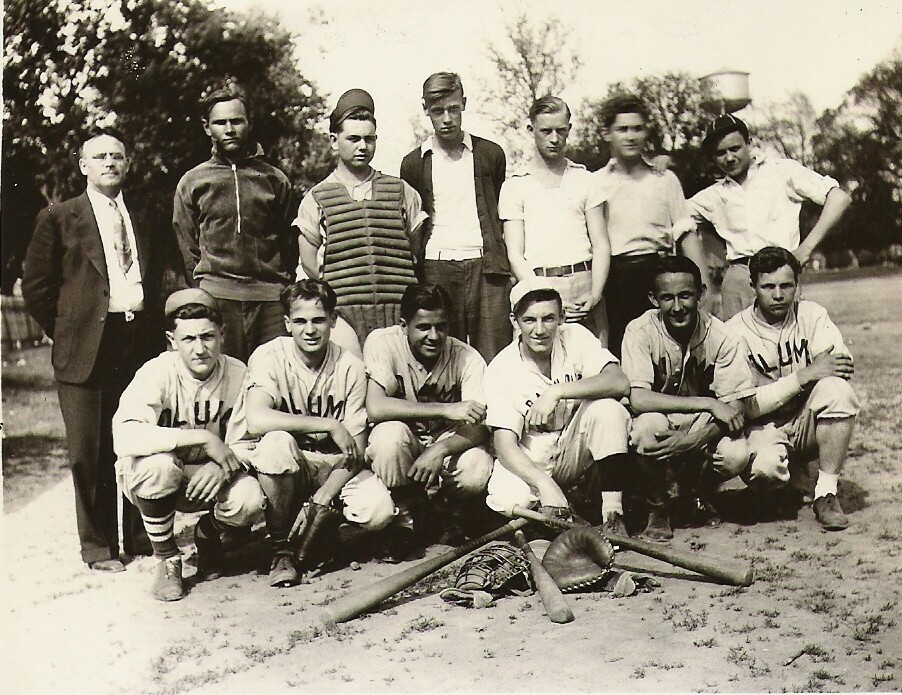 First Row: Russell Kern, John Landgraf, Robert Buehler, Udell Koblitz, George Vogt, William Heger.
Second Row: Mr. Dickson, Allen Raeber, Maurice Schneider, Earl Thiele, Leon Sears, Vernal Schaffer, Robert Schneider.
BASKETBALL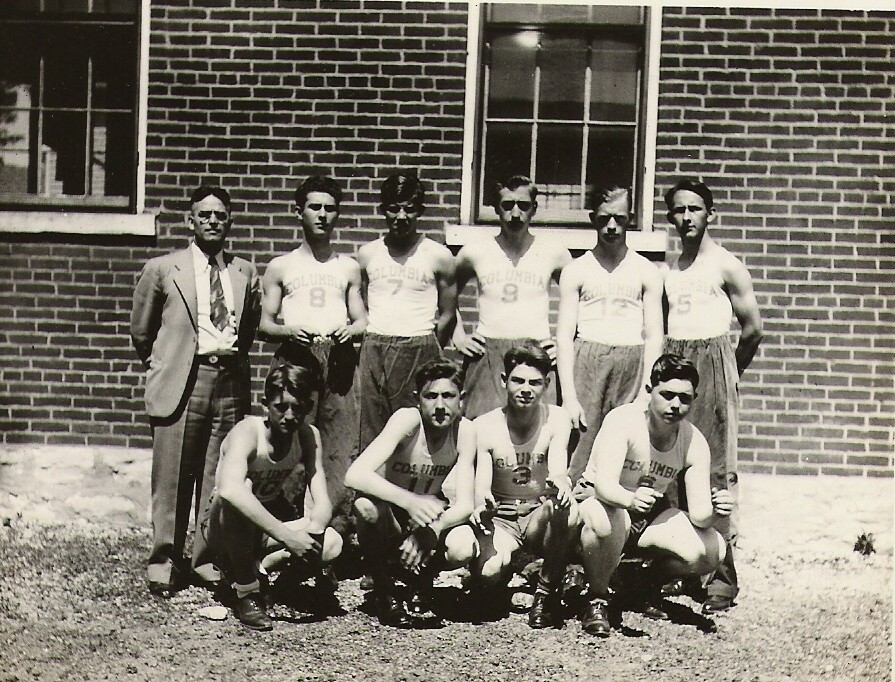 Kneeling, left to right: Robert Volkert, Russell Kern, Howard Gasser, and Maurice Schneider.
Standing: Mr. Dickson, Vernal Schaffer, Vernon Haberl, Walter Oerter, Leon Sears, George Vogt.
TENNIS CLUB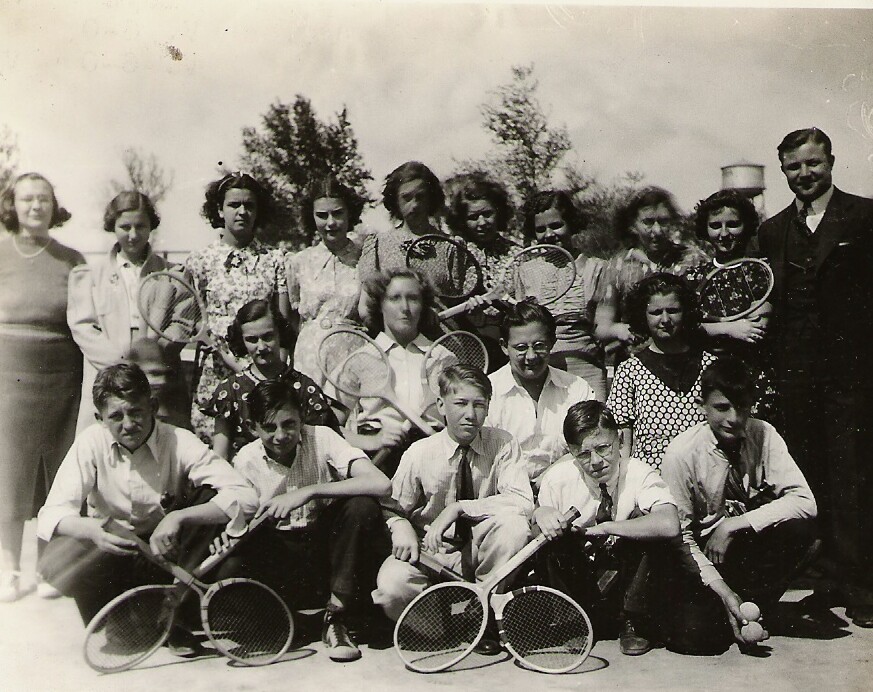 First Row: Robert Volkert, Billy Dean Wohlwend, Harold Heise, Russell Haborlah, Louis Schneider.
Second Row: Ruth Ferkel, Arline Eschmann, Mildred Vogt, Arthur Weilbacher, Darline Probstmeyer.
Third Row: Miss Brackman, Viola Hoffmann, Virginia Weltig, Leola Ludwig, Mabel Ludwig, Loretta Chattillion, Betty Ann Schmidt, Florino Landgraf, Vera Jahr, and Mr. Grossmann.
TENNIS TEAMS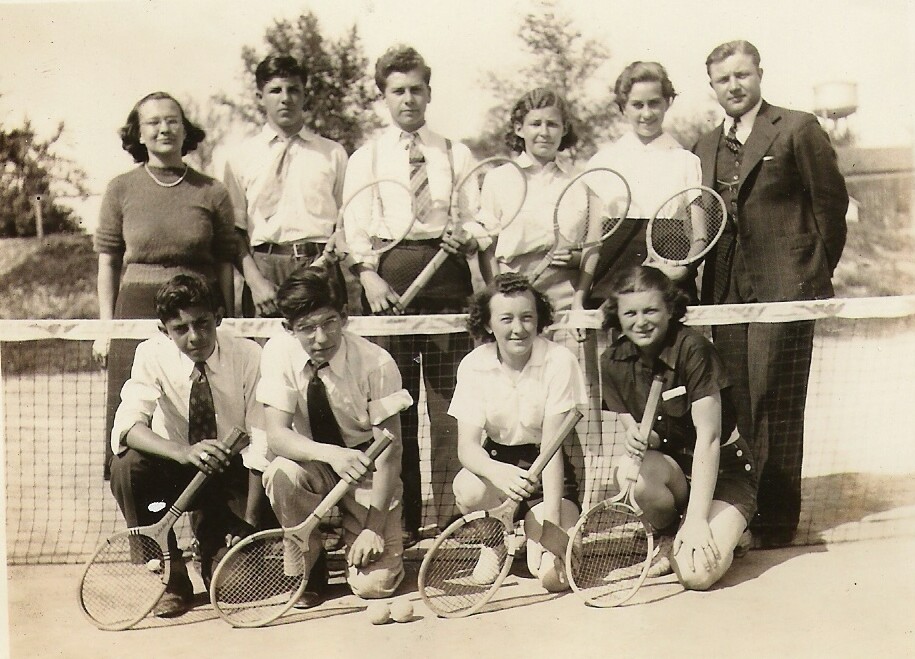 First Row: Marvin Jehling, Walther Arnin, Dorothy Tigges, Marcella Klaus.
Second Row: Miss Brackman, Vernon Haberl, Warren Brucker, Pearl Schmidt, Marguerite Ludwig, and Mr. Richard Grossmann.