Monroe County Schools
1904 New Hanover Class
For larger view click picture.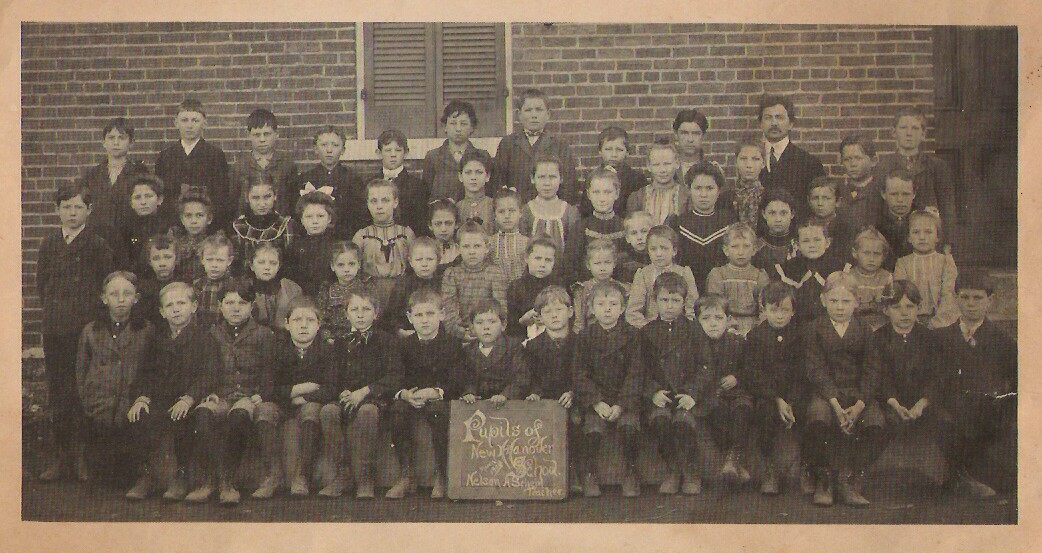 Names unknown if you can name the students please email me.
The following were named by Eric Johnson grandson of Robert Adolf Haller.
Front row left to right: George Luhr second from left,
Albert Haller is the boy 8th from the left with his hands on the sign.
Second row left to right: Boy standing on left side is Robert Adoph Haller.
Third row fourth girl over from left, with a white ribbon in her hair, is Leona Haller Dehn.
Back Row: Teacher second from right side is Nelson A. Schein.